We are told throughout our lives that we shouldn't break the rules. Then, April 1st rolls around. April Fools Day is an invitation to break the rules. A request. Almost a command. If you don't break some rules that day, you are considered boring, dull, a fuddy-duddy. "You're no fun." But, when April 2nd dawns, the joke is over. Back to buttoned-up, we follow the old rules.
Not that all rules should be broken, or that any rule should be broken just because it is a rule, but do we ever ask if the old rules are worth keeping? Are they helpful, or just rules for rules' sake? Are they still relevant, or outdated? In this month's article, Sherry Essig explores how blindly following the "rules" we establish for ourselves may actually be doing us more harm than good.
And, after the pranks have been cleaned up, don't forget to share your news with us, look through our calendar, send in your calendar items, and tell us about your colleagues who could become our clients. We are here to help you, and that's no joke.
Happy foolin'!
Sherry Heuser President, Capability Company
________________________________________________
Good business comes from good referrals. If you like the work we do, please remember to pass our name along to those in need of our services. Thank you.
________________________________________________
Word count: 759
Approximate Reading Time: 5 Minutes
Time to Break Some Rules
by Sherry Essig

Oh, the rules we make up!
Not for sport. That would be silly, right?
But we all carry around a bunch of shoulds, shouldn'ts, musts, and mustn'ts. And most of them are accompanied by a belief that failure to obey will:
make me a bad person,
stand in the way of my success, or
lead to any number of other dire consequences
These rules get so deeply embedded they feel like truthful facts instead of made-up rules.
Which is why it's startling to unexpectedly see one of your truthful facts in a new light and realize you've been living with a self-imposed rule!
I didn't learn this in a book. I've lived it. :-)
And recently I watched my friend Marie meet up with one her rules.
Marie recently launched a coaching and consulting practice after 25 years as a successful sales executive. She's off to a great start, which doesn't surprise me since she totally has her "stuff" together.
A few weeks ago we were chatting about our businesses, and Marie commented, "I know you shouldn't call clients; it's important that they initiate the phone call for the coaching sessions."
Bam!! Marie had just slammed into a self-imposed rule.
She didn't pull that rule out of thin air. Everyone's rules come from somewhere.
Marie had heard the "who calls whom" rule from teachers in her coach training program. I heard the same information fifteen years ago.
It's the way the early coaching pioneers worked, and the process was passed down until it became canonized as the way telephone coaching is done.
When I asked, "Really? Always?", Marie burst out laughing.
She realized she'd created a black and white rule that made no sense from a service perspective. And what made it so funny (in both an ironic and amusing way) is that her sales career had been built on relationships, client care, and delivering excellent service.
As a sales executive, she'd never have had a blanket rule about who should call whom. As a coach, she'd gotten stuck in a made-up rule.
We all have our own made-up rules that we've collected along the path of life.
And they get in the way of happiness and success.
Adherence to those rules won't help you thrive. Your personality and strengths won't shine through that wall of rules. What makes you uniquely you won't rise to the top.
Add all that up, and you've put a big, heavy lid on your happiness and true potential.
What self-imposed rules are keeping you from showing as your best?
Here's just a teeny sampling of rules I've run across:
Good leaders don't close their office doors.
If you're not giving 150%, you're not really committed.
If you call attention to your accomplishments, you won't be considered a team player.
You should speak up in meetings... you should be quiet in meetings.
Don't talk publicly about energy, mindset, or anything that sounds woo-woo, or people will think you're flaky.
The last item on the list was mine when I started my business almost 20 years ago. Yup, I made up a rule that I could only discuss those sorts of topics in private conversations, and even then ONLY if the client cracked open the door.
The first time I broke my "woo-woo" rule I was terrified. Much to my surprise, my business didn't immediately fall apart. And once I got over my fear of being seen as a flake, letting go of that rule made life so much easier.
It takes a lot of energy to obey made-up rules.
It's time to break some rules!
Write down all the rules you've made up.
Carry the list with you for a few days, and every time you notice you're in must, should, can't, have to mode, check out whether or not it's an actual RULE. Remember as a kid when you'd say, "Says who?" Now is the perfect time to ask that question!
Pick one rule to break this week. (Big, deep breaths help.)
Next week pick another.
Keep breaking rules until you've given yourself full permission to be you... to play to your strengths... to let your personality shine through... to choose to live unstuck.
"How would your life be different if...You decided to give freely, love fully, and play feverously? Let today be the day...You free yourself from the conditioned rules that limit your happiness and dilute the beautiful life experience. Have fun. Give - Love - Play!" ~ Steve Maraboli

Bottom Line: Keep breaking rules until you've given yourself full permission to be you... to play to your strengths... to let your personality shine through... to choose to live unstuck.
Sherry Essig is a business-life coach with over 10 years experience helping professionals live inspired, energized and unstuck. She can be reached at Sherry@Flow-Dynamix.com and you can subscribe to her free newsletter by visiting www.Flow-Dynamix.com.

________________________________________________
Visit the current calendar of events on our website.
________________________________________________
In This Issue


Current Searches
Article of the Month
The Bottom Line
Event Calendar
_______________
A Client's Perspective
"Thanks for helping us find [our first Executive Director] and for your encouragement!"

David Fajgenbaum
National Students of AMF Support Network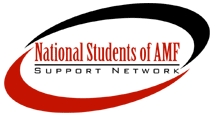 _______________
Heard Around Town

"We could learn a lot from crayons: some are sharp, some are pretty, some are dull, some have weird names, and all are different colors...but they all exist very nicely in the same box."

~ Author Unknown
_______________
Submit an Event
Let us know about your upcoming professional development events by emailing us at info@capabilitycompany.com. Please give the date(s) and any additional pertinent information. _______________
Give Us Feedback
Is there something you'd like to see? Something you'd like to change? Your opinion is important to us. Please, send us an email and let us know.